In this blog,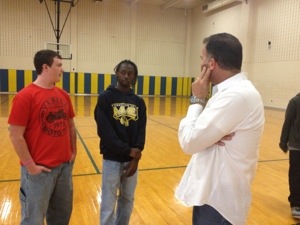 I answer a question that came in about why we don't teach lay rescuers to check for pulses after AED shock. This student thought that we were trying to trick them but in reality, the new standards are what may be tricky. Here's my answer, I hope it helps.
Hi Shelley,
Thank you for taking the time to comment about the training. I'm writing In regards to your question about AED use and then checking for "signs of life" vs checking for Airway, Breathing and Circulation. Id like to assure you that as wrong as it may seem to do CPR without checking for pulses first, the training you received from ProFirstAid.comis based upon the latest guidelines set forth by the American Heart Association and are correct.
The old standards were to shock with AED Training and then assess for Airway, Breathing and Circulation, if no pulse give CPR. The new standards have eliminated pulse checks for lay rescuers in order to simplify and hopefully reduce pulse check "mistakes". This is designed to shorten time from arrival of help to first chest compression.
Now, if your feeling a little confused, don't feel bad… many of us do when there are changes. Be assured that most people who are unconscious, not breathing normally and have received a shock are most probably in cardiac arrest and CPR is called for. Besides, studies show that chest compressions when not needed rarely ever cause severe harm. Better to error on the side if giving CPR.
This however, is the reason for change in training and per the AHA standards it is accurate.
I'd be happy to explain further and in more details if you like.
Best Wishes,
Roy Shaw, paramedic, instructor
ProTrainings.com