A rescue fan wrote in and asked, "Why is smog worse in the summer in Los Angeles?"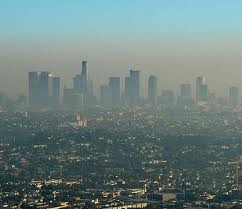 I did a little research and found the following.  I hope it helps.
SMOG, nicknamed in the 19th century for the "smoke" and "Fog" found in London due to coal burning fireplaces and furnaces and low hanging fog can be a real problem with increased pollution.  One of the reasons smog is so dangerous is due to the fact that many times higher than the safe level of pollution particles hangs in the air like a nebulizer mist.  when inhaled, this polution can get into our blood stream and effect our whole body and vital organs.  There has been a lot of concern about this especially in China.  Over 8000 deaths have been attributed to SMOG in China and I'm sure that long term affects are even worse.
In an article by the "The Daily Green", it stated that, "ozone needs heat and sunlight to form from its precursor chemicals. That's why you hear warnings about air pollution most often on hot sunny summer days. But be aware: Ozone persists for hours after forming, so unhealthy conditions often last well into the evening, after the sun has gone down. Also be aware that ozone isn't the only pollutant out there. Another major cause for concern are fine particulates — dust and soot, but also tiny chemical droplets. Particulates can cause air pollution problems year round, especially since furnaces and wood-burning stoves can produce unhealthy levels in the winter."(http://www.thedailygreen.com/environmental-news/latest/ozone-air-pollution-smog-0706)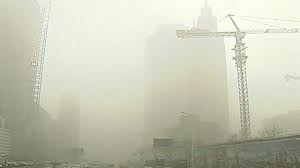 China too has hit an all time high in air pollution and a complication with Smog.(http://www.cnbc.com/id/100456949)  It is said that High levels of air pollution in China's cities leads to 350,000-400,000 premature deaths.(http://news.bbc.co.uk/2/hi/asia-pacific/6265098.stm)
So what can be done if you find yourself "socked in" by a cloud of toxic particulate?  Well, depending on the chemicals in the air, we could walk around with particulate filtering masks designed with the appropriate micron filter.  But this is not sustainable.  It is helpful however, if you find yourself in such a s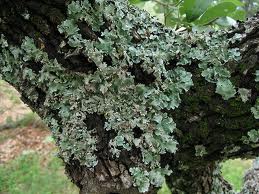 ituation.  It would be wise to view it like any hazardous environment and try to escape as soon as possible.  One should be aware that some of these chemicals can enter our bodies via  eyes, nose, mouth, food, water and in some cases the skin or breaks in the skin.  So, the next time you go outside and can take a deep breath of fresh air and view the nice minty green lichen growing on the north side of your trees, be sure to thank God that you don't have to deal with terrible conditions of these very polluted locations.  Oh, but remember, air moves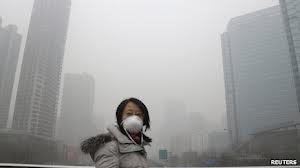 everywhere and it eventually affects us all.  So, don't forget to call your government reps and let them know you're thinking about them and the anti pollution policies their voting on.  Here, and everywhere else too!
Here's a News Video About The China Smog.